Our Lead Servant-Minister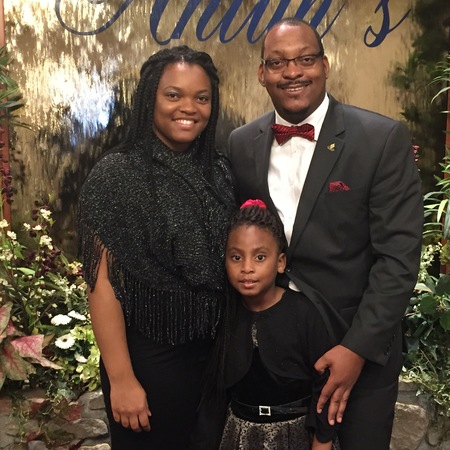 Pastor Rohan K. Spencer
Rohan Spencer was born in Kingston, Jamaica. He was baptized at 12yrs old at the New Haven Seventh-day Adventist Church. He later became a member the Old Harbour Seventh-day Adventist Church. There his call to ministry began to unfold being an active certified Bible Instructor at 14yrs old.
He holds a Bachelor of Arts in Religion from Northern Caribbean University, Mandeville, Jamaica, and a Master of Education in School Counseling at Liberty University, Lynchburg, Virginia, USA.
Pastor Spencer comes to Jamaica Church as an ordained Pastor/Evangelist with over 12 years experience in full-time pastoral ministry, first, with the Central Jamaica Conference in Spanish Town, Jamaica and now with the Northeastern Conference in Jamaica, New York. He believes and practices Holistic Community Evangelism. This is a discipleship & church growth strategy that fosters the spiritual growth of members as they share in outreach and in-reach activities that address the spiritual, social, mental and physical needs of individuals and families in their preparation for the imminent return of Jesus Christ.
He has served the Linstead and Palm Pastoral Districts as Ministerial Evangelist/Intern; the Comfort Hall Pastorate in Manchester as Pastor/Evangelist. Pastor Spencer also serred the Central Village Pastorate in Spanish Town as Senior Pastor.
His ministry has experienced growth in discipleship, evangelism, community outreach and church planting. The Rose Hall congregation in Linstead, Jamaica and the Greendale congregation in Spanish Town, Jamaica are fruits of his co-laboring with the saints.
Pastor Spencer migrated to the United States in 2012 asking the Lord what would He have him to do. He work as a Bible Instructor in several evangelistic campaigns in New York City during NY13 and Virgini. His passion for soul-winning and dedicated to servant ministry was witnessed by the Northeastern Conference Leadership and he was called to be part of the workforce. Pastor Spencer's first Pastoral assignment was Associate Minister for the historic Hanson Place Church in Brookly, NY. There he served with passion and distinction while collaborating with Senior Minister Bernard Penn and the Church Leadership.

Pastory Spencer bring to the Jamaica Church Community vibrant vision leadership that is focus on serving people. He is married to the lovely, charming and beautiful Lady Mauricia Cassanov-Spencer a Mathematics Teacher with the New York Department of Education. Their little gem, Kayla brings much joy, life and social warmth to their ministry. His personal philosophy, "Harbour No Hindrance on your Way to Glory", shares his determination to be part of the Kingdom of God and admonishes otherS to do the same.